Manatri Shiva Temple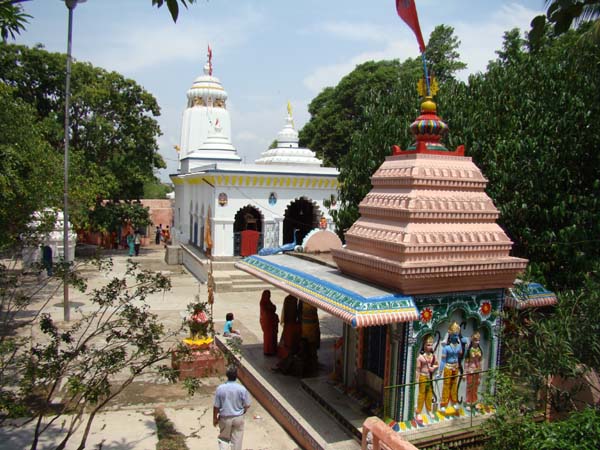 Manatri is situated at 7 miles to the south-east of Badasahi and 24 miles from Baripada, and is famous for its presiding deity, Kakharua Baidyanatha (Lord Shiva). The local people were required to offer three Manas of paddy to the deity, a practise not yet altogether given up. The name Manatraya or Manatri (literally three manas) is said to have originated in this way.
Numerous devotees from distant areas come here to present offerings to the deity. During Shivaratri, JATRAS (fairs) are held in honour of this God.
Tales says that a Ruler from Soma dynasty was attacked with leucoderma; his entire body being depigmented with white patches, he was called 'Kakharua'. Since the Ruler's disease which gave him a look of a Kakharu(Watermelon), was cured by Lord Baidyanath, the deity was named as Kakharua Baidyanath.
There are remains of an ancient fort about half a mile to the west of the temple. Tradition has it that Maharaja Ramachandra Bhanja built this fort and lived here for some years. It is further state that adjoining it there was once a big town,and that at one time both the fortress and the town were thickly populated.
A number of Pucca roads lead from this village joining Badasahi in the north-west., Betnoti in the north-east, Kuamara in the west and Baisinga in the east.
Gallery:
Declaration:
The information contained in this page may be derived from their respective resources, which are reserved by the corresponding owner/management committee of the heritage. Hotel Ambika is not responsible for any information, furnished in this page as the whole information is collected from its Authenticated Source(s). If found any error, then refer to its original source is advised.