Lulung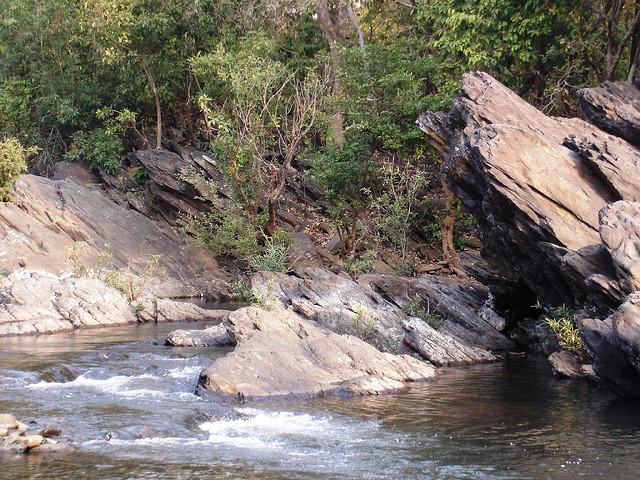 Lulung, a place in Baripada subdivision, is one of the entry points to Similipal National Park and is located on its eastern fringes. It is noted for its natural beauty being surrounded on three sides by hills of the Similipal ranges. Lulung is situated on the banks of the tributary River Palpala. The river has a perennial water flow. The crystal clear water with pebbles of different sizes on its river bed and dense forest on both its sides is an idyllic picnic spot for many nature lovers.
The climate at Lulung, located at an altitude of 300 metres, is wonderful. The view of the hillocks in the distance is just as nice. There is a Rest Shed at the foot of the hill. Fine stone utensils are available here.
Declaration:
The information contained in this page may be derived from their respective resources, which are reserved by the corresponding owner/management committee of the heritage. Hotel Ambika is not responsible for any information, furnished in this page as the whole information is collected from its Authenticated Source(s). If found any error, then refer to its original source is advised.